I've been wearing red lipstick for years...I think I was still in high school actually. It has taken a long time to find exactly the right shade and formulation that best fits me and my fair complexion. There are many brands and shades that I love and I usually switch off from day to day. Most of them can be found at Sephora.
NARS lipsticks are pricey but I think you get what you pay for. My lips never dry out and the colors are amazing. Jungle Red is my favorite. Also from NARS is the lipstick pencil. It goes on so smooth. I use Dragon Girl.
MAC lipsticks are awesome because they are a little cheaper than some found at Sephora and they have a great selection of colors. They also have a nice smell to them and for some reason, I like that. The first one, Russian Red, is a more of a blue/red and the second one, Ruby Woo, is more of an orange/red. Both are great for a sexy pinup look.
I will admit, I tried Kat Von D's Painted Love lipstick mainly because I like her and didn't really care if it was crap or not. It turned out to be great and I found some shades that I love. The first one is Underage Red and the second is Stilleto.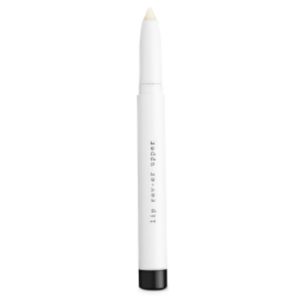 Obviously this one isn't lipstick but this one is just as important. Bare Escentuals Lip Re-ver Upper is what you put on before your lipstick. It acts like a primer and moisturizes and smooths the lips and helps your lipstick stay on all day. This is my secret weapon!
This last one is something I haven't tried yet but is next on my list. Besame Cosmetics have the prettiest packaging inspired by the 1940's. I've heard great things about their lipsticks, too. I'm dying to try it out!
For anyone afraid of wearing a red lip, DON'T BE! Its so much fun and can brighten up a face and wardrobe. I hope these many options helped!